Press and Media Inquires
Kat Lessin
(805) 330-1101
kat@lifebymydesign.com
Kat Lessin in the Press

Forbes.com Blog
How to Keep Up With Life When You Feel You Can't
Should You Give Up Your Passion Project and Get A 'Real' Job?

Brazen Careerist Blog
How to Find the Perfect Career Coach
Professional Bio
Born and raised in the San Francisco Bay Area, Kat Lessin is a passionate Certified Life and Business Coach dedicated to helping others design their dream businesses and live their ideal lives. When it comes to running a business, Kat knows first hand the important relationship between life and business. She works as a Coach to develop, design and integrate the client's life and business goals.
For 15 years, Kat has coached and mentored entrepreneurs to create and design their lives. She has gained experience as a successful entrepreneur while assisting, managing, operating and owning several small businesses. She has vast experience in retail sales and leadership. Kat is a networking expert, consulting with entrepreneurs and small business owners in her local area to help them become more effective business networkers.
Kat's life has been a series of major transitions, including — but in no way limited to – having to make significant decisions surrounding the direction of her career and business vision, loss of loved ones and seasons of feeling stuck and needing to find passion and purpose in life. She feels that transitions are a natural phase of life where she has gained much understanding from the knowledge acquired through her personal growth and her own journey in self-development.
With her experience and background, Kat is a uniquely qualified Coach. Her Life Design Coaching engages and equips creative individuals, entrepreneurs and couples and helps them to create and design a life without limits.
Kat graduated from Brooks Institute with a Bachelor of Arts in Professional Photography. Kat also holds a Professional Coaching Certification from the International Coaching Academy, an International Coaching Federation (ICF) accredited institution.
Be sure to check out Kat's blog, where she writes about topics and situations that come up frequently during her coaching sessions or anything she damn well pleases.
Promotional Photos
High Res Profile Photo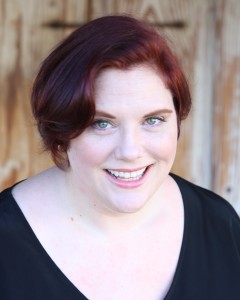 Social Profiles

http://facebook.com/lifebymydesign


Testimonials of Kat's Coaching Clients