Kat Lessin
Certified Life & Business Coach, CPC, ACC
Hi! You want to know more "About Me". I was born in the San Francisco Bay Area, two months early, sick and close to dying. Life didn't begin easily for me. It has been a journey of growth and perseverance from the start. This guides how I live my life and the decisions I make. Life is short and often unpredictable.
We all have a purpose and unique message to deliver while we are here. After my parents divorced, I grew up in two homes. I moved back and forth weekly between my two lives and wildly different families, transplanting my belongings from one life to my other each week. I pushed my resolve to its limits to deal with my situation. This was difficult but I made the most of it since I didn't know anything different.
I needed and used systems heavily from that point on; organization developed from necessity. I tried to control the chaos in which I was living. I was resourceful growing up, always looking for strategies and solutions to my problems and issues. I had to create my own systems to be able to cope.
A Life Saved
At a challenging point in my early life (age 10) I was depressed and suicidal. Stuck in darkness, I was given my first camera and began to let in the light. Photography literally saved my life. I only shot black and white photography because that was how I saw the world at the time. I remember having an intuitive "sixth sense" while people-watching. I knew instinctively before a person would turn and look at me.  I knew how to read people and how to anticipate. This was very useful while shooting.  I knew where to look. I knew to trust my own instincts. I didn't know at the time, but I was honing my unique gifts that I would use later in life.
I decided a year later, that I wanted to be a professional photographer. Not just any photographer, but the best. The most famous photographer. A rock star in the art world! I remember telling complete strangers that I was going to be a famous photographer and that they should look for my photos in Rolling Stone Magazine. I remember when people, especially adults, would be seemingly rude and tell me it wasn't going to happen, that I wouldn't achieve my dreams. I'd think to myself, "What do they know? They hate their lives."
Driven
I did apply to photography school and I was accepted. I attended and graduated from Brooks Institute of Photography with a BA in Professional Photography. Just when my life was getting under control, I was faced with the hardest challenge I have had to experience.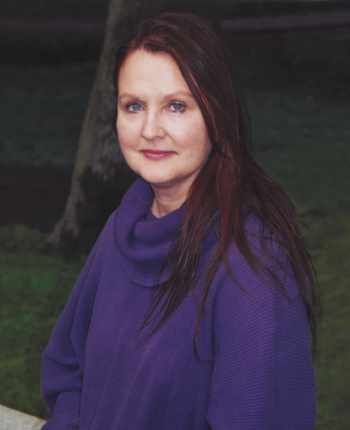 I realized part way through school that I didn't need a piece of paper to tell me I was a great photographer. I hated my assigned photography while I was in school, hated being told what I had to do.
It boxed me in, stifled my creativity and interfered with my motivating intuition. School and the technical application of photography took the magic away, murdered my gift and killed the love I had found. The light burned out. The love that had saved my life was gone, vanished into thin air.
I didn't quit, though.
I stayed in school because I was compelled to complete my goal and attain the vision the younger me wanted for so long. I needed something to show for the passion I had carried so tightly, but I also knew that I no longer wanted to do photography as a career/business.
I desired freedom.
I wanted to create my own rules, my own future just not with photography — and I wasn't sure how to get there after focusing on one path for so long.
I had no plan B.
I didn't know how to tell my mother that I no longer wanted to be a professional photographer.  The day I did tell her was liberating. When I told her this thirty days before graduation, she told me she didn't care. She was happy I followed through and that I would be amazing at whatever I did. Then, three weeks later, a week before my graduation, my mother passed away suddenly unexpectedly at age 57. Her death was a monumental turning point in my life.
Life Is Short
After my mother's death, I sank into a deeper depression than any I had ever experienced. After struggling once more through the darkness, with the support system I had clustered around me, I managed to pull myself back out.
For the next eight years, I moved from job to job, career to career. And although I always worked really hard and was promoted, I would inevitably end up leaving because I felt my true gifts, skills, talents and unique message were never going to be valued by the boss or company as much as they meant to me. I refused to waste my precious time and energy to achieve someone else's goals.
I was not going to be free by forcing myself to live by other people's rules, beliefs and dreams.
I was unemployable! Not in the traditional sense — I just knew that it was never going to feel right working for someone else.  I knew that life is short and I had to make the most of my time.
I left the last job for good and became self-employed in direct sales. I believed that it would provide the freedom that I had longed for. I achieved another goal only to discover that this too didn't feel true to my values.
Patterns show up in our lives for very real and very important reasons.
Decisions, Decisions
In spite of everything I was lost and unfulfilled again. This time, however, I saw the pattern.  I decided to stop looking for what felt right outside of me and looked inward.  I began identifying all the patterns in my life and pulling them apart. I was done sinking and racing to the surface only to end up on the wrong shore.
I decided I was only going to do things that felt right and true, that were in alignment with my values and who I was at my core.  I needed an environment that was honest, direct, and independent. I was going to be the artist in my life, designing it myself, not just waiting for life to magically mold it without me.  I decided that I was going to use my gifts of questioning, intuitive listening and strategizing to create my ideal, authentic life and help others to do the same. I  pursued training, earning my Coach Certification and first Coaching Credential.  If people were going to trust me with their future and their lives, I wanted to be fully equipped to help them.
Another Way
So often we believe the rules, beliefs, and expectations that society has chosen for us to live by.  But we can do it another way, our way, and be more wildly successful by being authentic and true to ourselves.  When I started to question those rules and live by my own values, everything became happier, easier and clearer — in alignment.
We need to be 100% true to who we are. Then your purpose will follow.  Designing and creating your ideal life is not a passive, magical thing. It takes action and several decisions.
I have stumbled and failed at what I thought was the correct path but ultimately I had to take action to live a life that is in alignment with the truth inside me. It led me to a place of helping others do the same.  In helping my clients create and design their ideal lives and businesses, I am rewarded by in turn creating my own.
Passion and Purpose
I am passionate about Life Design and Coaching. It is the act of taking all the essential pieces that make up who you are, fitting them together, and designing a business and life/lifestyle around these aspects of you.
Design Your Future
I center my business around the notion that life is short. Why waste another minute of it being out of alignment, stuck as a part of someone else's design?  There are many ways to find your path and it's all part of the journey — the process. I am all about helping you design and create your own. Put simply coaching is my art. I've dedicated my life to giving my art to others and fundamentally leaving the world better than I found it.
I'm glad you are here!  The best way to connect is to sign up for my free weekly blog posts delivered straight to you.  No better time than right now, if you ask me.
Now that you know me a bit, you may want to experience my coaching first hand with a Free Exploratory Session. My style of coaching is the type of thing that you can only understand the true impact of after you have experienced it for yourself.
You can also connect with me on the various social media networks (Facebook and Google+ are my favorites!).
I hope you will allow me to continue helping you become more effective in designing and creating your ideal life and business.
To your abundant success!
Kat