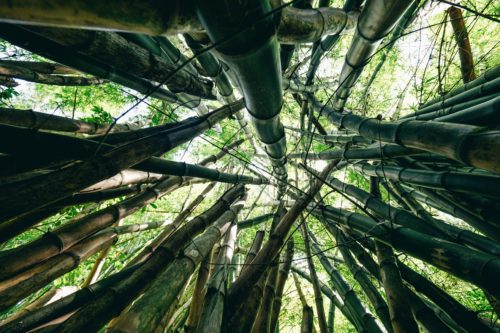 You might be feeling stuck, lost or overwhelmed in life. These feelings are hard to sit with. The feeling of being lost and aimless often challenges our resilience and everything we thought we wanted in life or our business. Even when we try to push ourselves forward there is something in the way, holding us even more firmly in place. It feels like a cage that you just can't break out of, keeping you from reaching your goals and dreams.
No amount of positive thinking, goal setting or drive to figure it out is going to get you moving again. Maybe you are trapped in an endless cycle of not knowing what to do next, confused about why you can't seem to have the life or business you want. There is often more at play when these feelings come up. In this post, I will cover the nuances of why we often feel stuck and what you can do to help move you forward, overcome resistance and gain freedom from this stuck state.
Reasons, Signs and Symptoms You May Be Feeling Stuck
Sometimes we have some idea that we are stuck but we aren't fully aware of all the reasons why we may be stuck. Nor can we see all the different ways that being stuck could be manifesting in our lives. Having some awareness of the reasons and different ways being stuck shows up in our lives helps us to notice it sooner. The awareness of potential signs helps us to recover and move through being stuck more quickly as well.
How many of these can you identify in your life or business currently?
Life circumstances often feel like the world is against you. Nothing is working out in your favor.
You are struggling to move on from past failures, successes or relationships. You haven't come to terms with the change or loss of life the way you once expected it to be or what you once had.
You're afraid of something. Maybe it's failure, maybe it's losing money, maybe it's success. It doesn't matter what the fear is. Fear of anything can cause the stuck feeling.
You have a lack of self-awareness. You are unsure of what your skills, strengths or values are and or you don't know how to properly leverage them in your life and business.
You feel tired and pretty unenthusiastic about life or work. There isn't much you look forward to. (Not to be confused with depression but often very similar).
You're getting tasks and projects done in your business but it feels like there is nothing to show for it. No real progress is being made. Nothing of real substance is being achieved. This often feels like you are just running in place.
All your days feel as if they are blurring together, it's all the same. Nothing new, no excitement, nothing to mark one day or one month from the next. By the time Friday or your free time arrives you are completely unmotivated to do anything, fun or otherwise with your free time. Or maybe it's the opposite, living for the weekend. Counting down the days until Friday, only motivated for your next day off.
You daydream of an out, of getting away from the current circumstances. "Maybe when… If I had x, y, and z… Maybe I should move, go back to school."
You want something new in your life but you feel you won't have the energy, time or resources to pursue it.
You annoy yourself. Hearing yourself complain, feeling stressed, feeling tired and generally unfulfilled.
The Mindset and Emotions That Cause Resistance
The feeling of being stuck often eats away at the momentum and resilience we once had and is making us feel weaker and more frustrated. It's a self-perpetuating cycle, limiting our strength and resolve to get ourselves out of the rut we're in. Imagine a vehicle stuck in the mud and no amount of hitting the gas will get it out. The vehicle needs traction, wood blocks as leverage to allow the wheels to move forward. You need some traction in this state as well. A healthier, grounded more supportive mindset will allow you to move forward. You need to stop agonizing and over thinking the problem to see the solution more clearly. A shift, a new way of looking at your situation may be just what you need.
Here are the many ways our mindset and emotions fuel being stuck:
Feeling okay and deluding ourselves with being comfortable. Not wanting to challenge ourselves to get out of our own way. Out of our comfort zone. Our routines feel safer than pushing ourselves to try something new and different.
We often view our feelings as true facts. Your emotions are not necessarily true to the reality of your situation.
You are maybe allowing other people's opinions and negatively affect you and or the outcome. Negativity can be contagious and we often put more value in what other people think that what we think and feel about our own lives and goals.
This also goes hand in hand with putting other people before yourself. Putting your needs last.
Procrastination and or Perfectionism. Procrastination can have many causes and reasons in its own right but the act of putting things off because they are not perfect often causes us to be stuck. We don't move forward because we have set an impossible task.
Your expectations causing problems. Our expectations often set us up for a world of hurt. It can go both ways if your expectations are too high, similar to perfectionism then you have an unrealistic goal and target to hit. Also, if your expectations aren't high enough to propel you forward there is no motivation or reason to even try. No challenge, no excitement, nothing new.
Not having a clear vision of what it is you want or are trying to create.
Fear of or rejecting new experiences. Sometimes we just need to shake ourselves out of our own rut.
You genuinely see yourself as flawed, broken or defective in some way. The shame of not being like others or not being perfect. Shame and comparison are thieves of your joy and of your ability to create your life. As long as you are holding onto shame and or comparing yourself to others you are not seeing your truth, your gifts, your skills, your talents, what you bring to the world that is truly and uniquely you.
The chronic state of stress or exhaustion. This chronic state reduces our ability to recover without stepping off the hamster wheel and slowing down. This state often becomes the new normal.
How to Get Unstuck and Free to Move Forward
Getting unstuck can be easy at times and hard at others. Getting unstuck is always worth it in the end. One thing that is true for all of us is that time here on Earth is limited. Our remaining days that we have in life is unknown so why stay in this frustrating stuck state any longer than is absolutely necessary to our growth and well-being. Of course, we could always stay put and not move forward. Staying stuck is a choice too, but I don't think you would be here reading this if that was the choice that you were interested in making.
Here are some of the actionable ways to move forward:
Know that it's a choice to stay where you are and also a choice to look for solutions. You can't pull yourself out in the same way that got you stuck in the first place. Some amount of change needs to happen in order to move forward. Small, micro changes can make a difference.
Take one step at a time. There are times when looking at the big picture can be debilitating. This is one of those times. Keep first things first.
Identify what is truly possible and realistic for you to achieve in the timeframe that you have given yourself.
Get honest with yourself. Now is not the time to be cruel with perfection, comparison or shame but it is a time for truth and honesty with a commitment to move forward and change from this point forward.
Change your perspective and mindset. Know that you can change the way to see and look at everything. Every word you say. Every thought you think. You have the power to do things differently than you have been doing them thus far. You just have to believe it and have a willingness to change.
Let go of the need to blame and attack others and yourself. The world is not out to get you and there most likely is no need to further blame anyone, yourself included.
Stop comparing yourself and your circumstances to other people's. Stay in your own lane. When you compare yourself to someone else, you are never seeing the whole complete picture of the other person's circumstances.
Chose to move on from all of your excuses that have kept you here up until this point. Start looking at the possibilities and potential actions you can take toward the solution, both large and small.
Create a new vision, set a new goal, sometimes releasing and throwing out an old goal that no longer serves you is needed as well.
Stop agonizing over the things and circumstances you can't control and start looking at the things that you already do control or can control.
Acknowledge all that is positive in your life. Be grateful for everything you have and silence out all the complaints of what you lack. Recognize and be appreciative of even the seemingly small things you have going for you. In life, business and your relationships.
Write. Purge your mind. Do a mental download of all your worries, stresses and tasks. All the little things that are constantly draining us of mental energy and not allowing us for room to breathe or space for creativity and possibility in life and our business. Capturing it all in a manageable way will make it all feel more manageable. More actionable. Less major and insurmountable. Less stressful.
Put yourself first. The only way to fix chronic stress or exhaustion is radical amounts of rest and self-care. Putting yourself first, scheduling in regular self-care. Time to slow down. Make self-care a priority. Relax. Turn off the noise, the mental chatter, the outside chaos and relax. Really rest, make space for the creativity to come back into your life and business.
You are not alone. We have all been there or have seasons and cycles of feeling stuck at one point or another. The important thing is to not remain and live in the stuck state for too long. Don't allow the feeling of being stuck to derail you from any forward momentum or progress toward the life you want to live. If you don't know what your ideal life looks like, then we should meet for an Exploratory Session and talk about it, brainstorm, daydream, have some fun. Remember you are probably doing more than you are giving yourself credit for. Being stuck is an indicator that something needs to change, maybe it's your goals that need to change, maybe it's your mindset, maybe it's you. Any small change will help shake things up. Often the smallest change has the most impact.