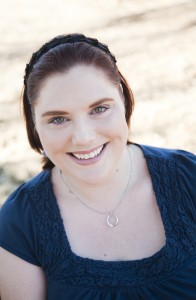 As a coach, I like to have a complimentary initial coaching session (exploratory session) so that the prospective client and I can get a feel for what they need and what  they are looking for, as well as see if we are a good fit for each other.  Not every coach and client pairing makes a good match, and you never know until you try. The exploratory session is also a good first taste of my personal coaching style and a test run of the types of questions I ask. Exploratory sessions are 30 minutes long via phone or Skype allowing me to coach anywhere in the world. I also am able to coach in person for clients in Santa Barbara, Goleta, and all of Ventura County.
In a coaching session, exploratory or otherwise, the client or prospect does the majority of the talking and I as the coach am engaged in active listening.  I have the ability to hear what is being said on the surface but I also have the innate ability to identify and hear what is not being said, which is often just as important. I am known for asking very direct and pointed questions to help the client discover what may be blocking the process. I do this with the clients' best interests in mind. A coaching session does not always have to be problem solving, but when problem solving is part of the process, I help the client identify personalized solutions and strategies. I have a lot of resources, exercises, strategies, and tools to help assist in finding creative solutions.
As a coach, I act as a mirror or guide, allowing the client to gain clarity and insight where they may have been previously blocked. I act a partner, assisting the client into action so that they can create the results and lifestyle that they want. I help provide accountability for those who need it and act as a cheerleader celebrating their success. I do not allow my clients to play small or sabotage themselves. I will call them on it.
I relate to my clients through my vast life experiences, using what I have learned to assist the client in designing their desired life. I feel that we are all designing our lives one day at a time in some form or another. Designing my own life has been my purpose for all of my life and I am uniquely equipped to share my learned of resources and strategies with others. In fact, it was my own personal lifestyle design process that brought me to Coaching. I had been a coaching client in many different seasons of my life, but I had been stubbornly ignoring what was right in front of me, that Life Coaching was my path.  I honed my skills through the International Coaching Academy (Coach Certification) and have added greatly to my own existing skills, allowing me to even better serve my clients.
To sign up for your complimentary coaching session to begin the design process, please explore my website.
I specialize in, but am in no way limited to: small business entrepreneurs, MLM representatives, Etsy Shop owners, Artistic/Creative types (Photographers, metalsmiths, performance artists, etc). Please feel free to leave comments and questions. I love hearing from you.