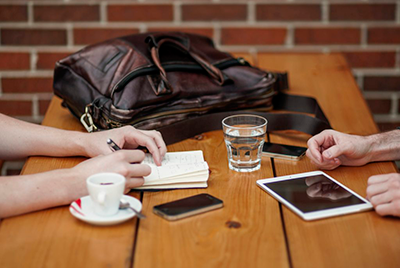 Life and Business Design Coaching
The freedom to create, the freedom of choice and the freedom to be true to yourself is what true Life and Business Design Coaching is all about. It is about defining what you want, creating your path and unlocking your passion so that you have a meaningful, purposeful journey in life. You have the opportunity to experience a more liberated, passion-filled life designed and created by you. I help you to stop dreaming and start taking action to create the life you want.
The goal of my coaching is to help creative entrepreneurs start to design and create their ideal life and business. If you want to create a business or redesign your current business, then my coaching is for you. It doesn't matter if you are not clear on what your ideal life and business look like, all that is needed is that you know you want to make a change in a positive direction.
I seek to help you have the lifestyle and business that you currently dream about. I will help you to learn, to listen and trust yourself. We will work to create your business and manage your lifestyle with passion and focus by using the principles, strategies, and techniques you have honed throughout your entire life. I can help you to make your work mean more as you attempt to do something for the greater good.
I have assisted clients with a few common areas which include: procrastination, overall productivity, creating a new online business, leaving a 9 to 5 job, discovering life goals and purpose, discovering what it is that they really want/what their true calling is, and helping them embrace and love their true authentic self, just to name a few.
You may desire to set your own schedule (your time) and/or free yourself from working in a set location (location independence). You may also hope to achieve financial freedom, freedom of your choices, as well as the freedom to be fully present with the important people in your life.
I coach you on all areas of your life because to live authentically your life needs to be balanced and whole. You cannot design your ideal life by just focusing on one area.
In my sessions I often assign weekly "application exercises" and goals of your choice to act on for the following week so that you get results. Also, I give out weekly coach's requests to ensure you are actually applying what you were coached on. Additionally, a recording of all Skype sessions to use as reference and to acknowledge your growth can be made available.
Depending on our approach, I will focus on one primary outcome and move past your blocks or fears so you can get unstuck and take massive action towards your desired result. If you have one topic that you want to focus on, then we can work on this issue.
Sometimes you know what you want. You may have the vision but you keep getting stuck and are unable to achieve your desired result no matter how often or how hard you try. It can be many things, but with the focus on this one outcome, you will often gain momentum and energy to continue the process successfully on your own.
Through Life Design Coaching, having your ideal life and business won't be impossible or difficult. My coaching will provide you with the freedom to create, freedom of choice, and the opportunity to be authentically you. You will be able to define what you want as you create your path and unlock your passions giving you the chance to have a meaningful, purposeful journey in life.
Your life is yours to design and create. Take the first step and get started now by submitting your Interest Form, so we can book your complimentary Exploratory Session to ensure my style and coaching is right for you. This session will allow me to answer any questions you may have and allow you to experience my coaching.
During this session, we will hit the ground running. We will talk about your goals, projects, motivation, accountability and support needs.